Homeschool Beginnings
I started homeschooling our school-aged children in March, 2020. I know I am not alone in this timing, though we had planned to start homeschooling in the fall, so I had a bit of a jump on researching curriculum and thinking through what this shift might look like for our family.
I also have a background as an elementary school teacher. I have strong opinions on instructional strategies, and the ways that kids learn best, and I trusted that would serve me well in teaching my own students. It certainly helped me to have confidence in the tools we were using and how I supported the structured learning now going on in our home. But what I didn't expect was how my background as a teacher would add some struggle and stress into what I hoped would be a (generally) peaceful, enriching time with my kids.
Pressures from the Past
Most of my teaching was done in schools where standardized test-taking was emphasized, partly due to school ratings and funding tied into scores. Most of my students were coming into my classroom "behind," according to those tests. There was a lot of pressure to catch my students up, and have them make about a year and a half's progress during their time in my classroom. This had many side effects for me as a teacher and impacted the environment my students were expected to learn in. Some of these I counterbalanced well in order to provide my students with a place where they felt safe to explore and make mistakes and remember to love learning. But as a teacher, under the surface, I felt a lot of anxiety and pressure and like I was climbing a steep mountain without a harness or a rope.
Unfortunately, this carried over into my first year of homeschooling. If we were a bit off-pace for the day, or if the toddler just wasn't having it, I felt pressure to still somehow "get it all done." Sometimes that stress rubbed off on my kids. I remember reminding myself, many times, that we weren't behind, and that one of the reasons, among many, that I chose to homeschool was the flexibility in pacing that it offered. I also remember failing to act as though any of those things were true, and many moments where I didn't serve my kids or their learning as well as I could due to the anxiety that I carried.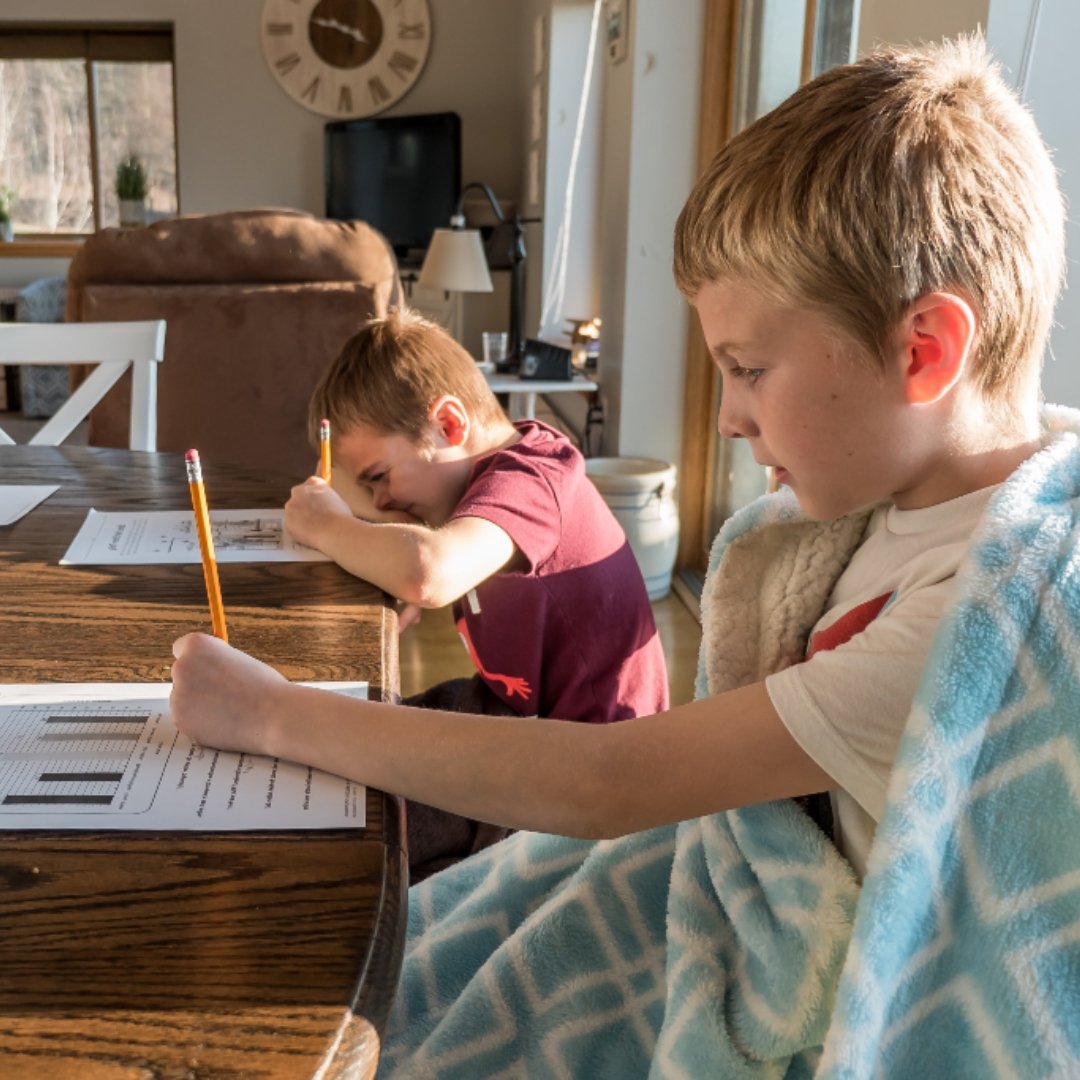 Love Them Well
After going year-round since we started, minus extended breaks for vacations or holidays, we took our first big break from school during July and part of August. As we're gearing up to start again, I've taken some time to think about the goals I have for our technical "second year" of the homeschooling life.
Turns out, I could only come up with one. One single goal that I hope will frame my decisions as my children's mother and teacher, and move us closer to the homeschooling life I hope to have.
And the goal is this: to "Love them well."

If my kids can begin and end each homeschool day knowing I love them, and if I can remember that teaching them love is the most important thing, then I think all the academic stuff will turn out okay. If school takes a bit longer than usual, or if our 2-year old makes progress a bit tricky, we can navigate that through the lens of love. If a concept is difficult for someone and it means one lesson takes two days, that's fine. We can navigate that through the lens of love. I don't expect that I'll all of a sudden become the perfect homeschooling parent, but I know this will help us smooth some of the bumps we faced getting started, and I'm looking forward to viewing our days through this goal.
New Beginnings

It's been tough to break some of the pressures and anxieties of being a classroom teacher in a struggling school, and it makes me sad to think that I probably hid that pressure better from my students than I sometimes do from my own children. But love has conquered so many worse things than this, and God, the ultimate source of love, can help me slow down, see what my kids need in the moment, and give them that grace and room to breathe, or for things to come up, or for us to just have an off-day and come out of it unscathed.
I'm going to write this goal down and remind myself of it often, and see what happens after framing our homeschool life like this after a while as I work to let go of the stressors of the past and focus in on the sweet children right before me now.
Whether you homeschool, or if your kids go to school elsewhere, I'd love to know what your goals are for the upcoming school year!

-Lorelei

(Article originally appeared on CatholicMom)