I've been finding great joy lately leaning into my "Catholic Mom-ness." The list below is built of little, thoughtful things beyond the crucifixes and rosaries that are often found in a Catholic home. They have made me smile time and time again in the middle of the noise that is raising and homeschooling our four kids.
Enjoy!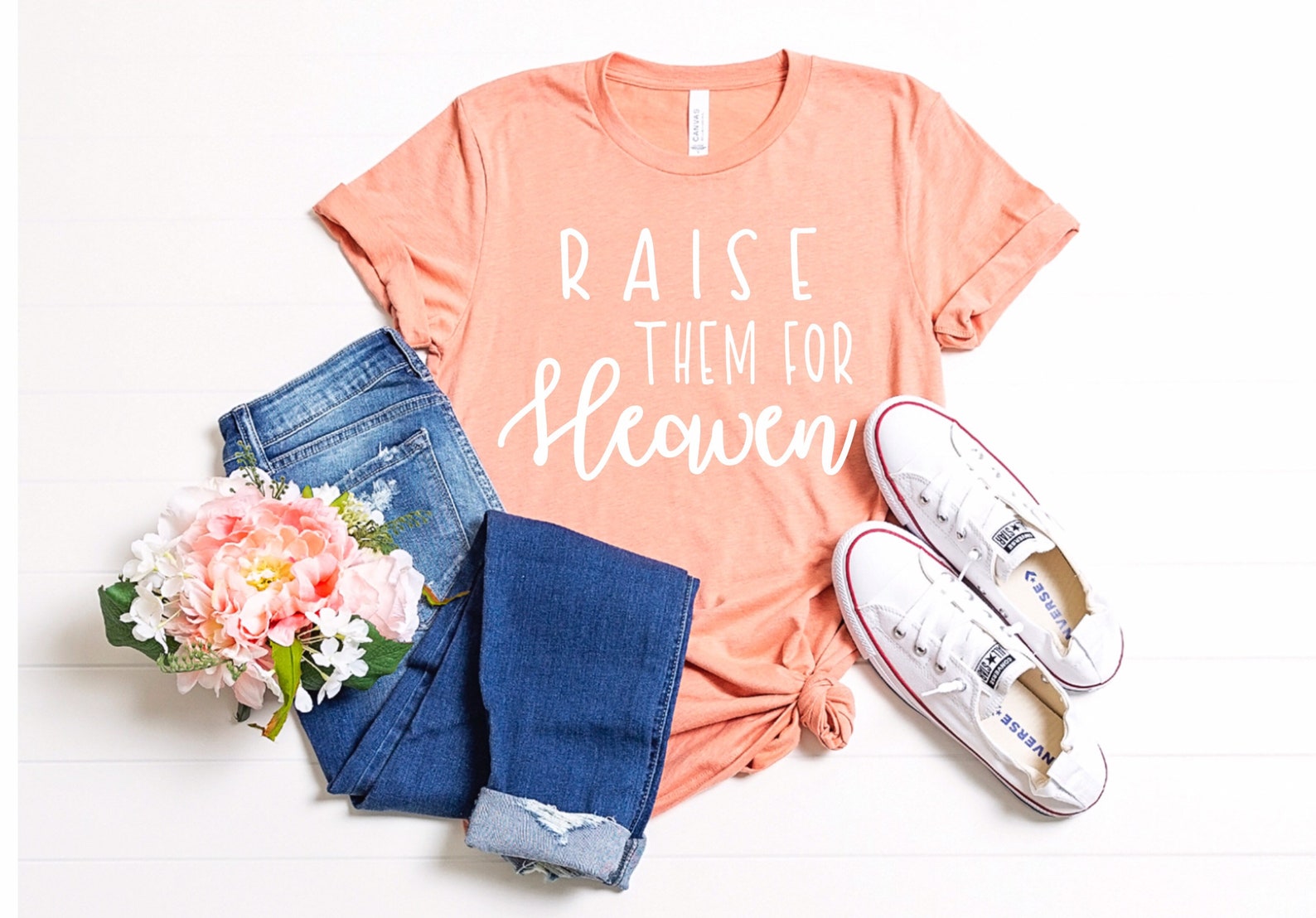 St. Zelie Motherhood T-Shirt
One of my favorite Saints of all time is St. Zelie Martin. In fact, I admire her so much that we have a daughter named Zelie! So when I found this shirt, containing one of Zelie's quotes that has most inspired me as a parent, I had to put it on my Christmas list this year. The fabric is so soft, which is an added bonus! Available on Etsy and CaelistiCo.com.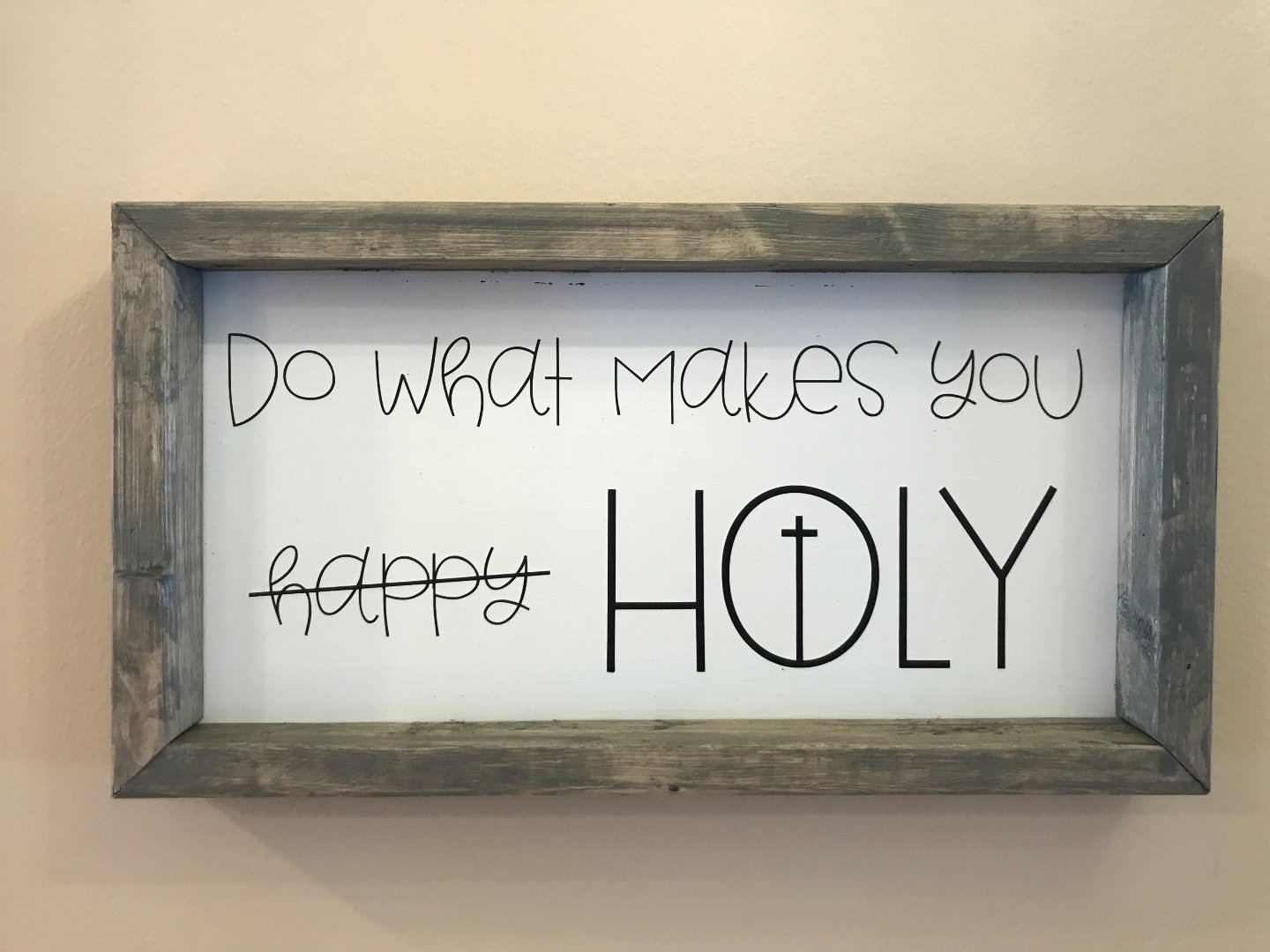 Do What Makes You Holy Wall Art
Our culture promotes the god of happiness pretty much everywhere we look. "This toy will make you happy, this skin cream will make you happy, this car will make you happy." We're trying very hard to teach our kids that the only thing that will truly make them happy is God, and growing into the person He created them to be. We've hung this wall art in a prominent position in the hall that everyone passes by multiple times a day as a sweet yet poignant reminder.
Hardy Design Boutique, a lovely Catholic shop on Etsy, offers this sentiment as a keychain, sticker, and sometimes wall art as well.
For $5, Rosebud Print Design also offers a printable download of this beautiful truth that you can frame yourself.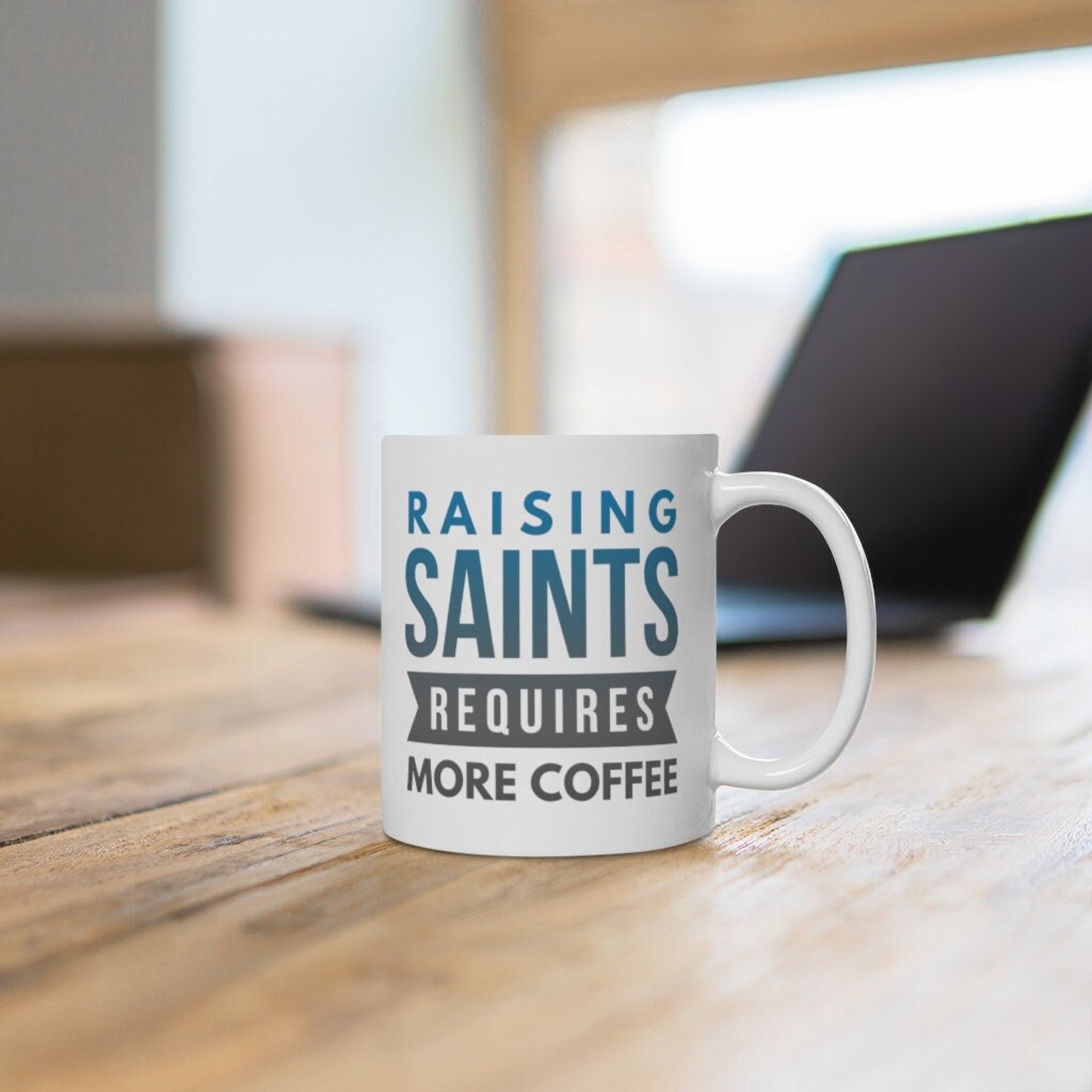 Raising Saints Requires More Coffee Mug
I use this mug from Cause Of Our Joy Studio almost daily! It reminds me of the truth that I am raising my children for God, but that it is a big task, and that coffee can be helpful. And when things get a bit overwhelming, it makes me smile and brings me back to the most important things.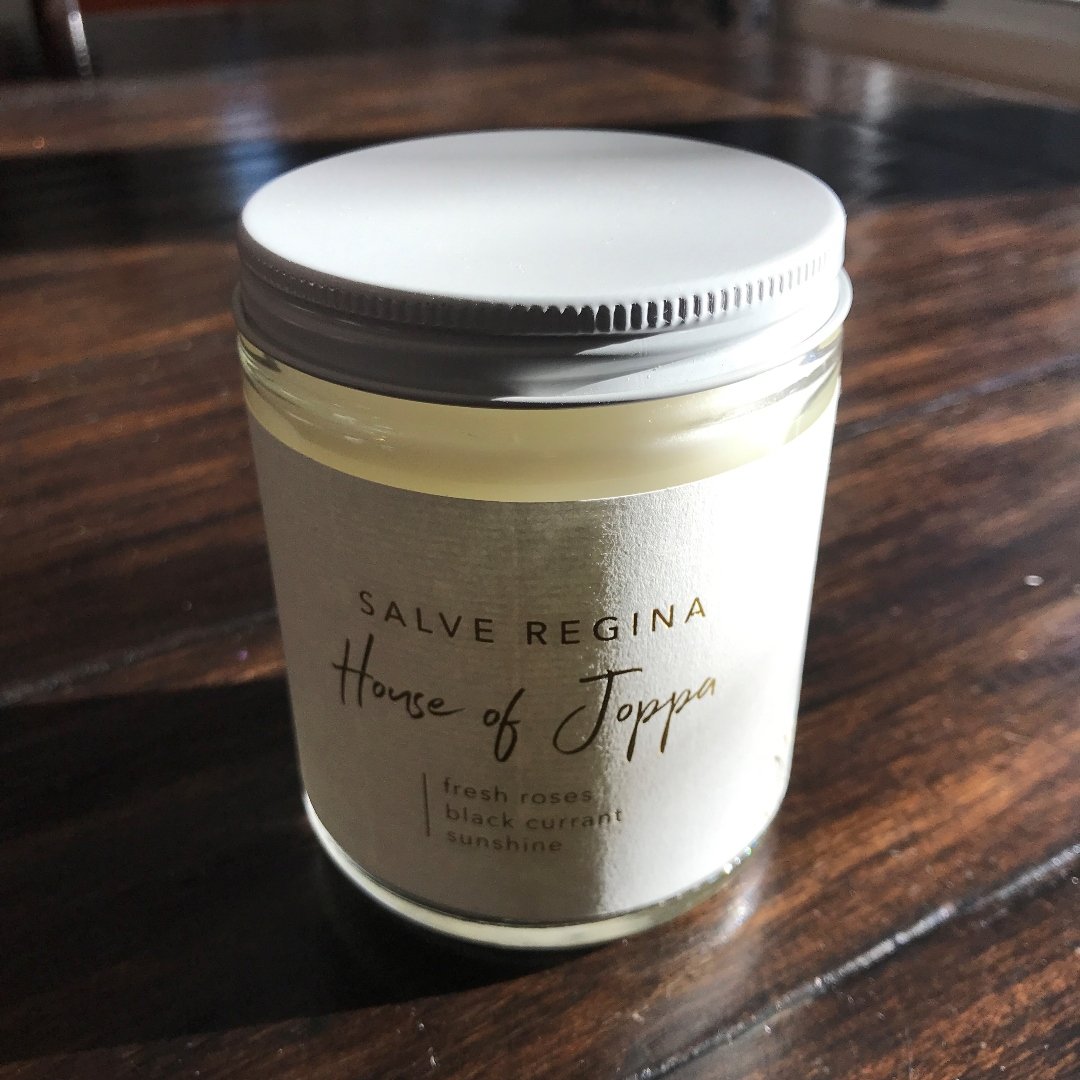 Salve Regina Candle
I think we moms can sometimes tend to brush aside self-care in favor of giving everything to our families. I got this candle from House of Joppa recently in order to remind myself that part of being a good mom is making sure I take care of myself, too. It has become my frequent companion when the 2-year-old is napping and I take a bit of time to sit and read. Little moments can become luxuries with intentional details like the gorgeous scent of this candle, built of roses, black currant, and sunshine.
There are so many fun and innovative ways to embrace Catholic living, direct from amazing Catholic creators! #catholicmom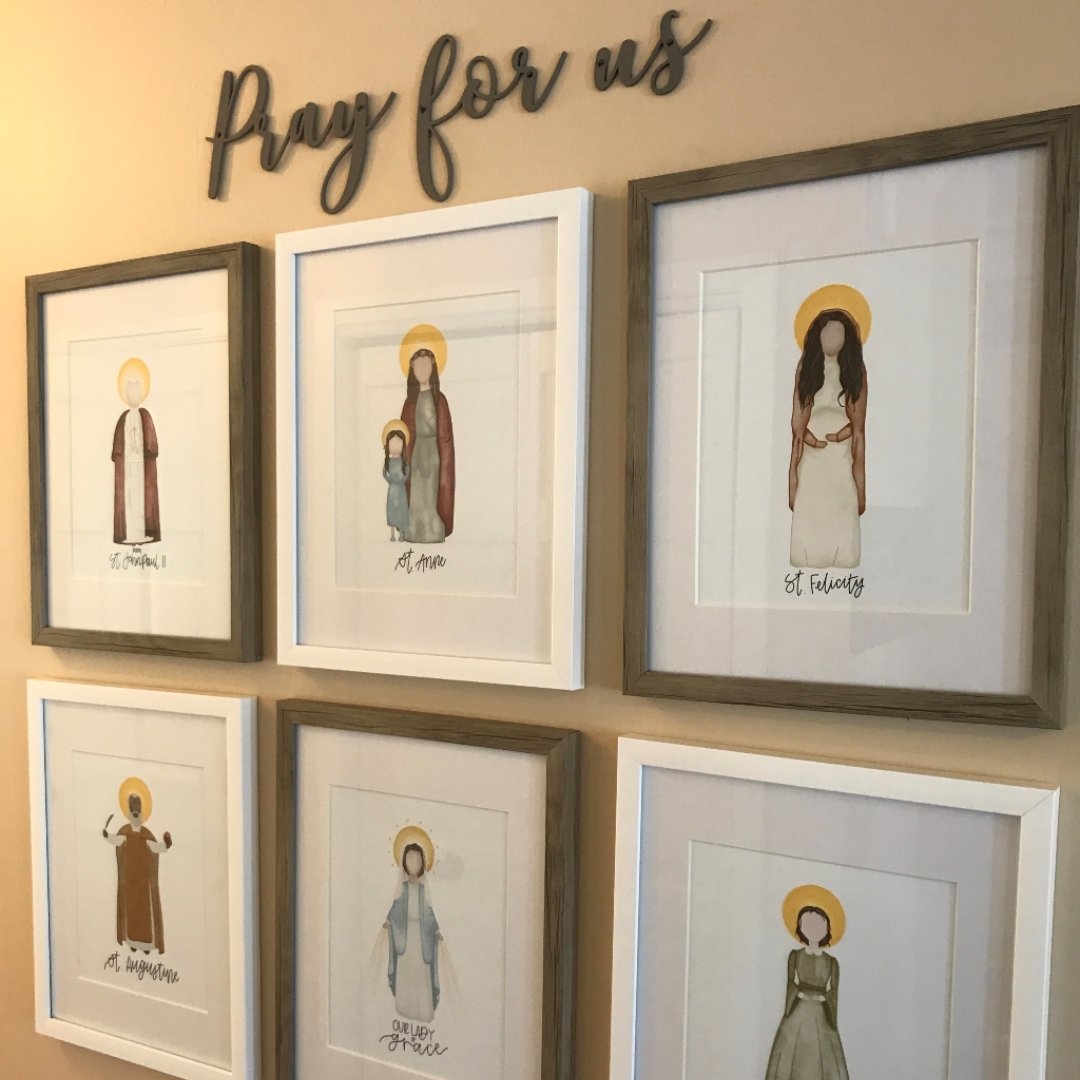 Saint Wall Art
If you're looking for fresh artistic representations of the saints to display in your home, then MrsTorresCreates on Etsy might just be the shop for you. Each member of our family has either a first or middle name after a saint, and we ordered a beautiful colored print of each saint from this shop to frame and put on the wall of our house, with a metal "Pray for Us" sign directly above it. I love classic representations of the saints as well, but these paintings fit so nicely with the aesthetic of our home, and I was delighted to find the great variety of saints the artist has available.
There are so many fun and innovative ways to embrace Catholic living, direct from amazing Catholic creators! These are only a few, but they've made a difference in our home in the best of ways.

Note: This article originally appeared on Catholic Mom.